Case Studies
How Piada used Sauce Dynamic Pricing to Double Delivery Margins
This restaurant chain doubled their margins, improved operations, and made delivery a huge success with minimal impact on consumer sentiment.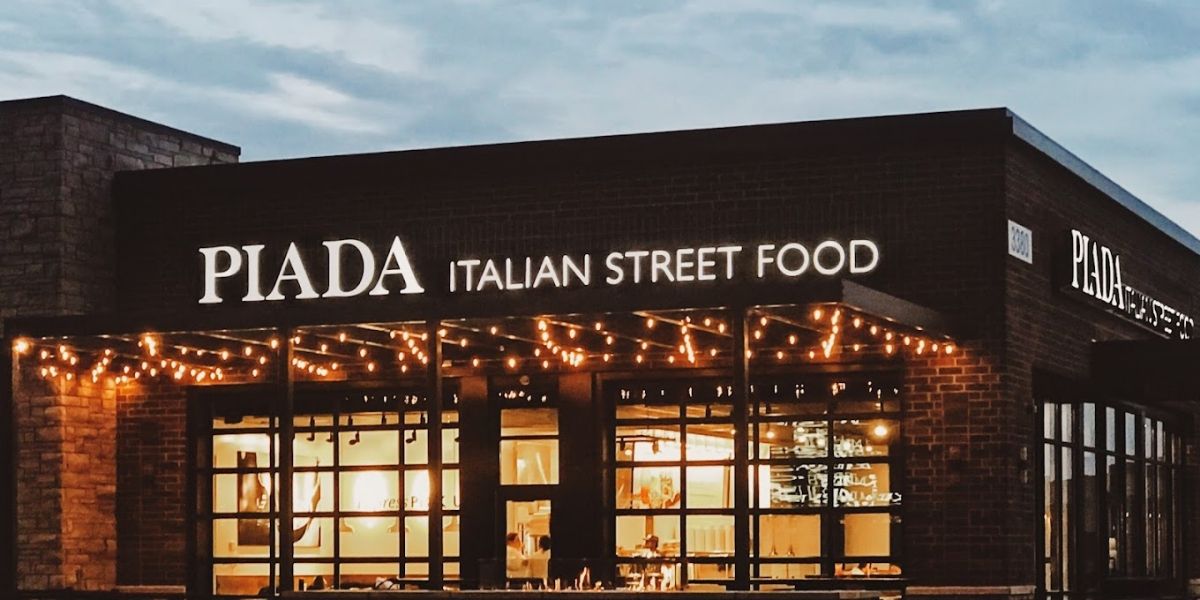 Overview
With rising food costs and a changing market, it's become more critical for restaurants to make quick price adjustments in order to be successful. Chipotle, McDonalds, and Applebee's already credit dynamic pricing as instrumental in their success in the new environment, and now Piada Italian Street Food has become one of the first to implement dynamic pricing that adjusts even more frequently than seasonal–as much as by the hour. The result?
🚀
100% Increase in Profitability
Using Sauce on delivery platforms, Piada was able to:
• Double their margins
• Improve takeout operations
• Make multi-channel delivery more successful
• Self-fund their growth

Piada Italian Street Food
Chris Doody founded Piada Italian Street Food after visiting Italy, smelling the streets flowing with aromas of fresh basil, cured meats, homemade cheeses, and scribbling an idea on a napkin of how they can bring this authentic Italian experience back to the United states. Now they've grown to nearly 50 restaurants across the midwest and the south, with a culture around creating fresh, high quality Italian food, without sacrificing speed or value.
Want to Learn More?
Enter your email address below to speak with a member of our team.
As orders on platforms like Doordash and Olo grew substantially over the last few years, Director of Technology Jason Profitt sought to help Piada improve order fulfillment, accuracy, timeliness, and margins on their delivery operations. While they were able to nail the orders accurately and in a timely manner, they were still focused on profitability.
"From our end, we are trying to make sure that we are not getting our margin heavily eroded by the third party fees," Jason Started.
"DoorDash is our major partner, but through the Pandemic, it became a big problem because it was a very substantial part of our business. When you first launch, if it's only like 5% of your sales, it's not going to swing it too much. But when it's during the peak of covid and it's 35% of your sales, that's a big hit to your bottom line."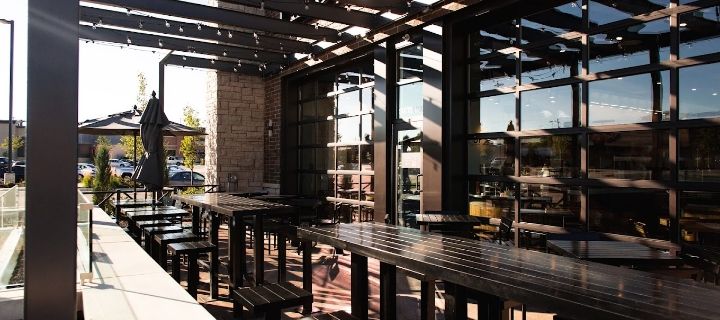 ---
Adding Sauce
When Piada came across Sauce, they saw it as a long term opportunity to help them reach healthy delivery margins, without needing to commit to a higher price point.
"People through the Pandemic became very comfortable with ordering delivery, and so it's not going anywhere." — Jason Profitt
After what Jason describes as a "hands-off" onboarding process of getting started on Sauce, which they were able to do during a single zoom call, they were ready to implement dynamic pricing for the first time on their 3rd party sales channels.
With Sauce, Piada was finally able to:
• Offer unique prices for different hours of the day and days of the week
• Increase margins and reduce wait times at the kitchen
• Increase prices during busy times and reduce prices during slow times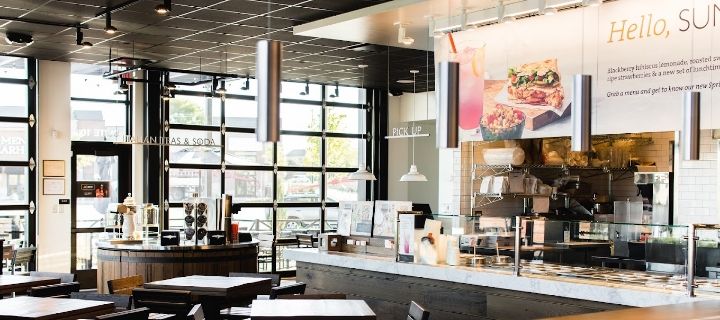 "Third party delivery has lessened from what it was, but it's still big enough that getting those few percentage points can really help. So even if it's a change from a buck here, a buck there during just lunch or dinner, that really helps with our flow through and our bottom line."
---
What do consumers have to say?
Like most restaurants when considering dynamic pricing, Piada had customers top of mind, wanting to ensure that they could implement this in a fair way that still left a positive impact on customers. The results were clear:
Customers were satisfied.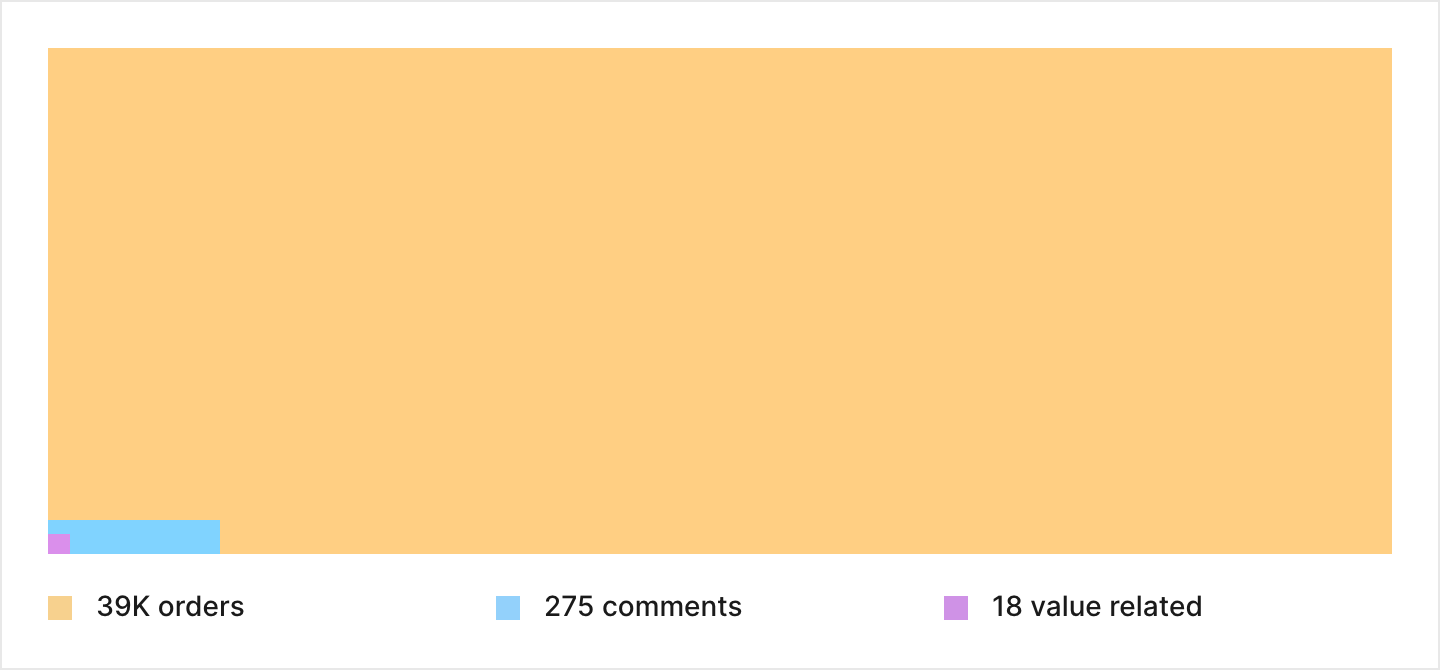 Of 39k orders, 275 customers left comments, and 18 of which were relating to price or value, which was in line with what Piada normally saw at their restaurant. Since Sauce also tracks repeat customers on delivery platforms, Piada was able to also see that repeat orders stayed level too. After initially not knowing what to expect, Jason and the Piada team were pleased with the results.
"The idea was that we were to see this help with our flow-through and our bottom line, which from our perspective, it has," Jason says, "We think that we've seen better flow-through, and we haven't seen a heavy degradation of our guest counts, which is another one of our indicators. We want to make sure we're keeping our guest counts good."
---
Outcome
As a result, Piada was able to hit the following business goals across 22 stores:
🚀
100% Increase in Margins
Using Sauce on delivery platforms, Piada was able to:
• Double their margins
• Improve takeout operations
• Make multi-channel delivery more successful
• Self-fund their growth
In just a short period of time, Piada was able to see with Sauce that they could make third party delivery easier and more successful
"We want to be in a place where people want to be ordering from, and if that's delivered through us, pick up through us, or if that's going to be delivered through a third party, we need to go where the people are. There's a price to play in that sandbox, but this just makes it a little less painful for us. It gives us the ability to continue to grow because it has a better margin, and better dollars go through…"
Jason goes on to mention that Piada aims to fund their own growth, so having more money in the bank using platforms like Sauce gives them that leverage.
Get started now and grow your online sales too
Get Started